Knowledge is power. Getting an education loan may be one of the most critical enabling steps you can take to steer yourself toward a better future if you aim to complete higher education. An education loan (also known as a student loan or study loan) is a loan taken by students to pay for the cost of their post-secondary education. This can also include any extra education-related expenses, such as the cost of on-campus accommodation, textbooks and other educational materials.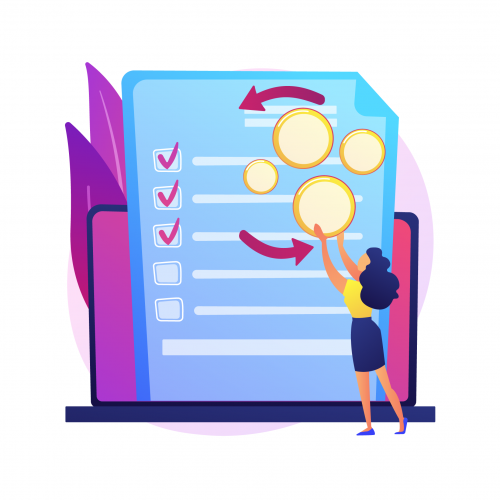 How does an education loan work?
When you take out an education loan, you borrow a sum of money from the bank, financial institution or licensed moneylender to be paid back within the loan tenure. The repayment will, of course, come with interest, with most ranging between 4% and 6% p.a. and offering tenures between 1 and 10 years.
You will be required to pay off this loan in regular instalments throughout the loan tenure. Depending on the flexibility of the repayment schemes, you could be starting the repayment the month after approval, or it could be deferred to after graduation.
A minimum income requirement is required, but if you aren't working, you will need a guarantor to apply for an education loan. You will also need documents such as your letter of acceptance from the education institution stating your course, course duration and total course fee before
your education loan application can be processed.
Which type of education loan is a better fit for you?
No matter whether you are studying part-time or full-time or furthering your studies, it helps to start by figuring out if you prefer an education loan with a standard payment or deferred payment loan structure.
In general, standard repayment education loans are a better fit for those who have significant savings or financial support, say, from their family, part-time or full-time job. These loans cost more during the student's course of study, but less in the long run since loan repayments or at least interest payments are made regularly over time.
On the other hand, deferred payment education loans allow you to start paying off your education loan post-graduation. While this means you do not incur interest during your study, the interest rates are typically much higher, translating to higher interest fees paid ultimately. These interest-only loans are comparatively much more expensive as it will only require you to pay back the loan when you've completed your studies.
How to choose an education loan?
Pay attention to the maximum principal loan amount you (or your guarantor) are eligible to take for your education loan. Different courses and institutions have additional tuition fees, with the more prestigious courses like law and medicine being the most expensive. Good on you if you have bursaries or scholarships to help fund your education — these will bring down the loan amount you are required to borrow!
Other important things to take note of when choosing an education loan are interest rates, processing fees, early or late payment fees. These factors all affect the actual cost of borrowing for your education loan, so definitely consider them when comparing education loans to find the best one that suits your needs. Some education loans can be used for both local or overseas studies.