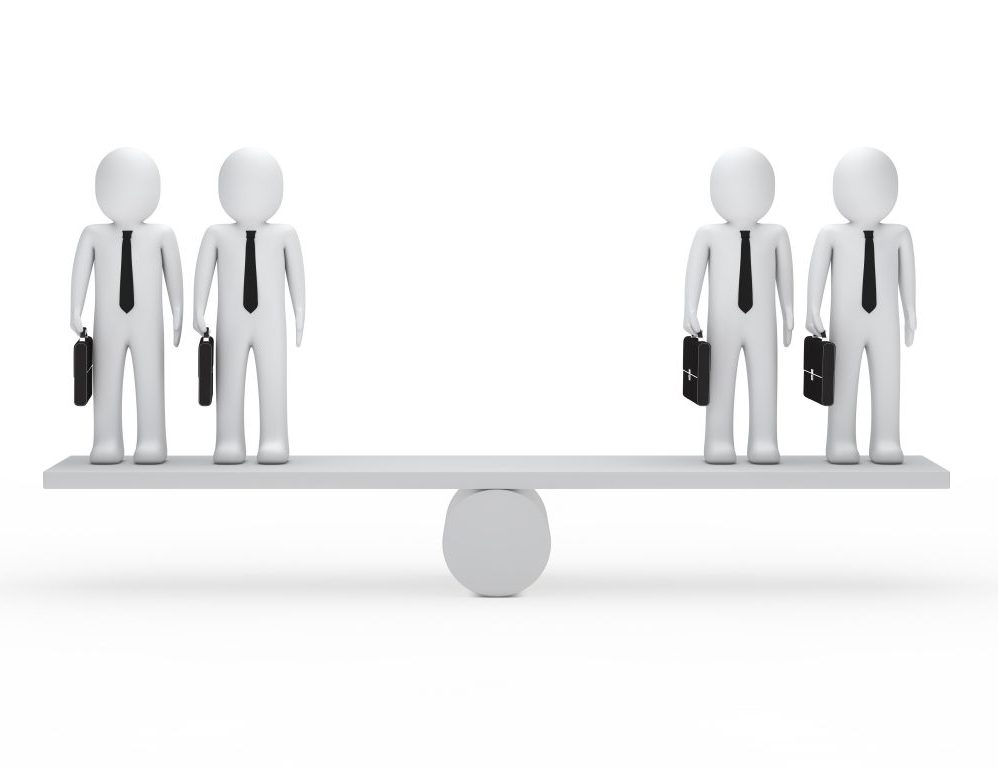 The differences between borrowing licensed and unlicensed lenders' money
Trying to decipher if a lender is licensed or unlicensed can be difficult for anyone new to the subject of personal loans.  If you're in need of an urgent loan in Singapore to fund an endeavour, don't be in a hurry to sign up with the first online moneylender you come across on the internet.  There is a huge difference when borrowing licensed and unlicensed lenders' money.  A wrong move can land you in an unsavoury situation that is not aligned with the law.
If you are planning to take up a personal loan, make sure to read on because, in this article, we will help you spot the differences between licensed and unlicensed moneylenders to ensure you're getting your loan from a legal source.
1. Legal Documentation
Before committing to borrow a lender's money, make sure to ask the company for legal documentation to prove that it is a legit licensed moneylender approved by local authorities.  The lender should have a license number that appears in the list of registered moneylenders provided by the Ministry of Law.
An unlicensed moneylender would be unwilling to show you any documentation and might attempt to lure you with attractive offers that sound too good to be true.  Be very wary of such propositions because there is an increasing number of reported scam victims who were deceived by illegal online moneylenders or loan sharks who impose themselves as licensed moneylenders, into taking urgent loans in Singapore.
2. Advertisement
Did you get to know about the moneylender through SMS, email or flyers?  If so, it is most likely to be an unlicensed lender because as of November 2011, licensed money lenders in Singapore are only permitted to advertise through:
  Business or consumer directories in print or online media
  Websites belonging to the licensed money lender
  Advertisements placed within or on the exterior (the side of the wall, door, shutter, gate, and window) of the licensed money lender's business premises
If you chanced upon a moneylender through channels outside of the three approved ones,  rest assured that it is an unlicensed one that is violating the law.  Do not respond to such advertisements.  Instead, you should report the advertisements to the Ministry of Law at 1800-2255-529 or its website.
3. Interest Rates
According to the Registry of MoneyLenders, licensed moneylenders in Singapore are only allowed to impose a maximum interest rate of 4% per month.  This limit is mandated by law and applies to both secured and unsecured loans.  This means that if a moneylender attempts to charge you higher interests because you desperately need a fast payday loan or an urgent loan in Singapore to make ends meet, run the other way!
Licensed moneylenders aren't allowed to increase their interest rates above the legal limit.  To top it off, the law also mandates that a late interest can only be imposed if borrowers make late repayments.  Extra charges are not allowed to be levied on balanced amounts that are not due for payment.
4. Loan Amount
In terms of the total amount, there are some guidelines that you need to note before borrowing a lender's money.  For secured loans, which are loans backed by collateral such as mortgages and car loans, you can obtain a loan of any amount.
However, applying for unsecured loans are slightly different.  The maximum amount that you may borrow at any time across all moneylenders in Singapore is limited to:
| | | |
| --- | --- | --- |
| Borrower's Annual Income | Singapore Citizens and Permanent Residents | Foreigners Residing in Singapore |
| Less than S$10,000 | S$3,000 | S$500 |
| S$10,000 to S$20,000 | S$3,000 | S$3,000 |
| S$20,000 and above | 6 times of monthly income | 6 times of monthly income |
(Source: Registry of Moneylenders, Ministry of Law)
If a moneylender initiates to lend you more than the legal limit,  you should opt out of the contract to steer clear of even more financial woes in future.
5. Charges and Expenses
Keep a lookout for additional charges and expenses that the lender attempts to pile on you.  There are regulations that limit what can be imposed on borrowers.
Strictly speaking, all licensed moneylenders are only permitted to levy the following charges and expenses:
      a fee equivalent or less than S$60 for each month of late repayment
      a fee equivalent or less than 10% of the principal loan amount
  legal costs granted by the court when a moneylender make a successful claim on a borrower
Also, take note that the total charges imposed by a moneylender on any loan should never exceed the amount of the principal loan amount.  If a lender attempts to charge a large fee, make sure to examine the terms and conditions before signing on the dotted line.