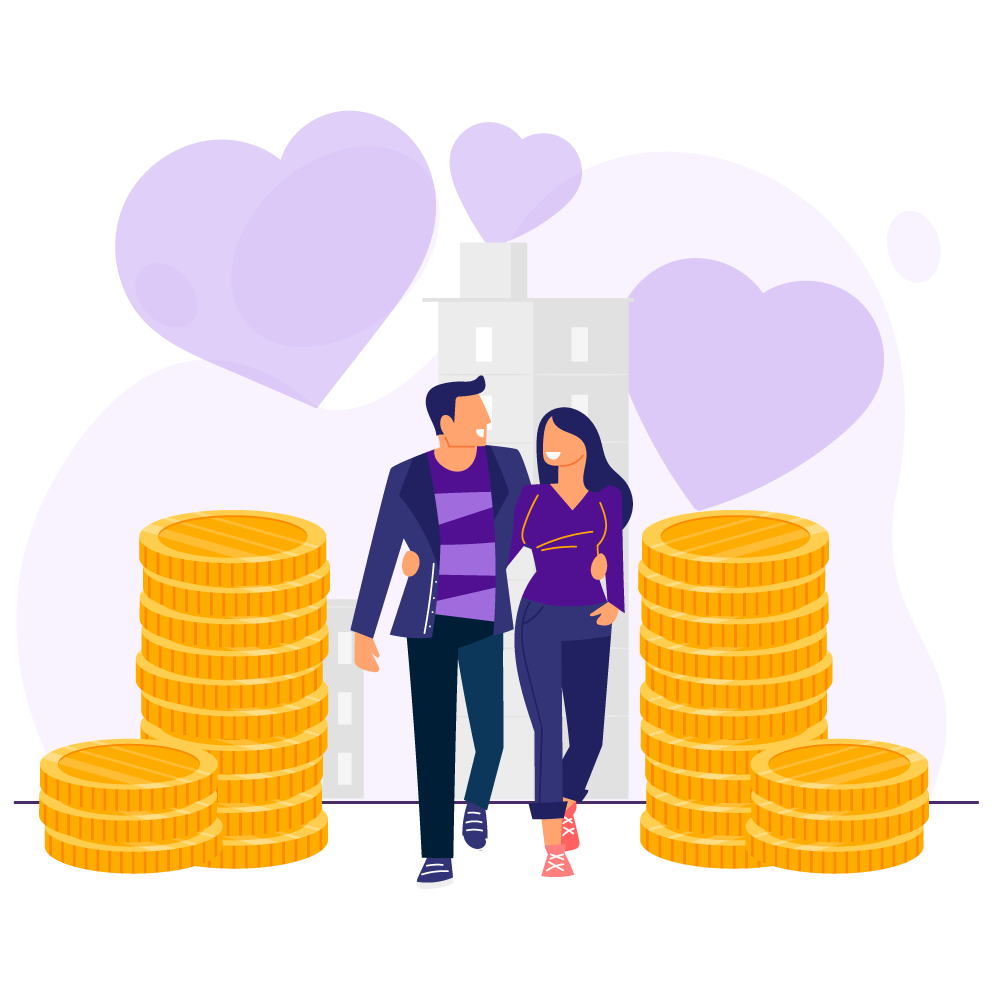 Finding the best loans online in Singapore is a challenging prospect when there are so many options available. However, CompareSing is on-hand to help individuals and business owners identify a loan rate in SG that suits their needs.
Whether you're in the market for a credit card, a personal loan or a business loan, CompareSing's in-depth comparisons streamline the process of finding the best online money loans in Singapore without having to scour through each and every website. For a vast array of top-notch licensed money lenders in Singapore, use CompareSing to find an online loan rate that makes sense for you.
Find The Best Wedding Loans
In the past, wedding loans simply came under the same umbrella as personal loans. However, many financial institutions have now developed tailored solutions to ensure your wedding day is unforgettable. Find Singapore's leading interest rates, eligibility criteria and repayment terms unique to your circumstances by using our powerful comparison service for your wedding loan.
CompareSing sets itself apart from other online comparison websites by having our own verified network of licensed money lenders. This means that even if you're not able to approach a regular bank due to a poor credit rating, we can still find a top-notch financial institution that will offer you a great deal.
Make Your Wedding Day Unforgettable
Submit your wedding loan request through our website and we'll rapidly collect a list of suitable quotes that are suitable for your needs. You'll be able to carefully consider each one before setting up a meeting with your chosen financial institution. Throughout this process, CompareSing's professional money lending team will be on-hand to provide free advice and consultations to ensure you're making a smart financial decision.
Also, you can have complete trust in our recommendations as we refuse any monetary exchange with the money lenders featured on our website. Make your wedding in Singapore simply unforgettable by starting your loan request today. You won't have to wait long, as we'll process your request in quickly.