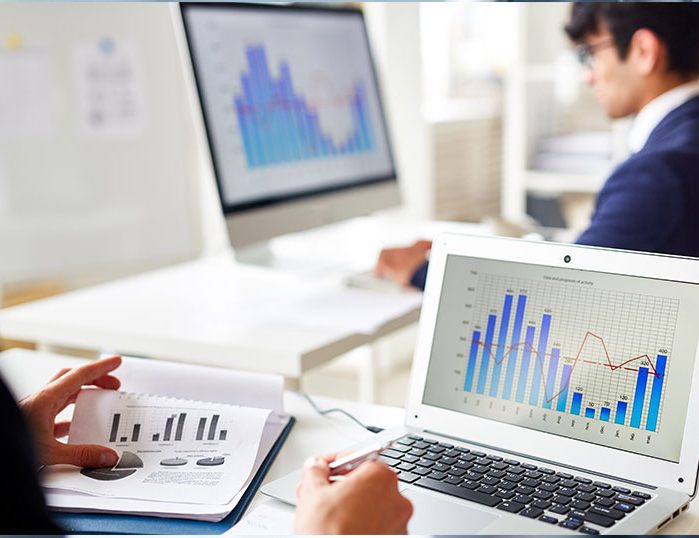 Is online trading safe?
We've heard success stories of people making lots of money through online trading. Online trading is the buying and selling of financial products such as stocks, currency, commodities, and derivatives among others through online platforms. However, every success story is accompanied by hackers, virus attacks and scams.
If you intend to venture into investing your hard-earn cash, you must first have capital. What if you don't have enough cash flow? Not to worry – you can always take out a personal loan in Singapore. You need not be an expert to go into online trading, however, you will need to be aware of the risks involved and learn to trade online safely. If you do decide to take up a Singapore loan for your investment, CompareSing is a one-stop platform where you can enquire about legal loans in Singapore with more than one partnering licensed moneylender to suit your needs.
In this article, we will cover four things you should consider to ensure a safer online trading experience.
Ensure Safe Browsing
The first thing you need to consider before you begin online trading is your online security. By installing Anti-Virus and Anti-Spyware software and completing a full system scan, you can better protect your PCs and mobile devices from unwanted malware, virus or other threats that can track, obtain and expose your personal information without your consent. To ensure you maintain your device's security for a safe trading experience, keep the software up to date.
Use a Secure VPN Connection
Many of the online trading platforms may assure their investors a secure and safe experience by offering features such as Two-Step Authentications, SSL Encryptions and inactivity log-outs which means you don't have to worry too much. But as an alternative, we recommend investing in a VPN service. Having a secure connection through a VPN provider will enable you to trade from anywhere without being worried that your system will get hacked. Usually, when you connect to a public WIFI, you may not have full control over security. Therefore using a VPN will ensure a secured connection between your computer and an internet server adding that extra layer for safe online trading.
Note: Never access your online trading accounts on public computers. Always be aware of your surroundings when you're accessing the accounts outside and never leave your computer alone around strangers. Always remember to log out from your account after every session too.
Research on your Online Trading Company
Before getting into anything that requires you to invest your hard-earn cash, it is always important to do thorough research on the company first. Cases of online trading fraud happen through fake websites that lure inexperienced customers with offers and advice. These are sites that will gather and exploit your information. Before you provide any of your personal and financial information to your online trading company, ensure to do a complete check on their background. Check their credentials, including if they have a license. Online trading companies in Singapore are regulated and licensed by the Monetary Authority of Singapore (MAS). Similar to when you're looking for a legal loan in Singapore to finance your investments – a reputable company has proven histories of dedication and service provided to their customers.
Read through the company's Privacy Policy as they would detail how well they protect the privacy of their customers. A well-explained policy will tell you how the information provided by a user is used. The company will be held liable if the trust is violated. Never sign with a company that has a weak privacy policy or none at all. This is important in ensuring a safe online trading experience, and makes you less susceptible to fraud.
Know What You Are Investing In
To answer the question 'Is online trading safe?' – it is safe if you know what you are doing. Begin by taking up courses in online investments. Mastering basic trading procedures enables you to make informed choices to move forward, rather than rely on advice from banks, brokers, or even other friends who trade. Take the time to understand the financial product and do your homework. Start small by focusing on one or two stocks. Keep yourself informed of the selected companies and also general markets. Scan for trends through business news and reliable financial websites.
Online trading can be fun and also a great way to save for retirement or earn a little bit of extra money for the luxuries in life. Additionally, if the market sentiment is positive, you may want to consider taking up a legal loan in Singapore as a means of increasing your principal investment. Need a Singapore loan to start investing? CompareSing helps source licensed money lenders in Singapore for you to choose from. Knowledge is key, and security is the most important element of safe online trading. Remember to protect your PCs and mobile devices – these are crucial devices for your online trading adventures.