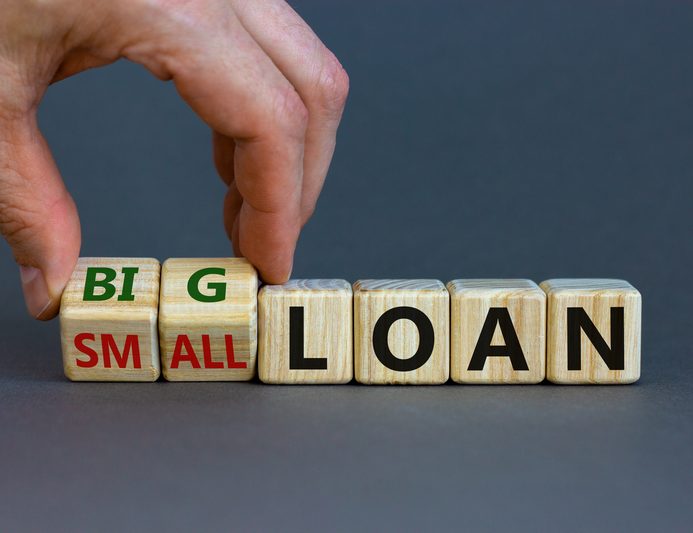 Finding the best money lender – does size make a difference?
Since the Singapore government regulated the local moneylending industry, consumers are spoiled for financial choice. There are currently dozens of licensed moneylenders in Singapore as well as traditional lending institutions such as banks and credit unions.
While the big banks are obviously more established, does that make them the best money lender option for you? That question is not as easy to answer as you might think. In this post, we take a closer look at factors every potential borrower should consider before signing on the dotted line.
Where size makes a difference
No matter what type of loan you need, many financial institutions are interested in having you as a customer. All the major banks as well as legal moneylenders, both big and small offer similar loans.
Loan principal
The main difference between lenders of different types is the size of the loans they can provide. Big banks regularly approve loans worth hundreds of thousands of dollars. Even the biggest licensed money lenders will not be able to do that. They will usually deal in loans worth hundreds of thousands of dollars to about $20,000.
Conversely, smaller money lenders are willing to sign contracts for very small amounts, usually in the form of a payday loan. Bigger money lenders will usually decline such small loan requests.
Credit score
Your credit score is the first thing that a lender of any size will consider when you make a loan application. Banks will immediately reject any applicant who does not have at least a 'Good' credit rating. Licensed money lenders are more lenient and will extend loans even to applicants with poor ratings if the conditions are right.
However, even the best money lender will attach additional terms in such a case. It is common to see loan contracts with higher interest rates and more severe fee penalties when they make these exceptions.
Residency status
The government has set limits on the maximum amount a legal money lender can lend to individuals. The exact amount depends on the applicant's income as well as their residency status.
Singapore Citizens and PRs:
       

Up to $3,000 for those who earn less than $20,000 a year

       

Six times their monthly income for those who earn more than $20,000 a year
Foreigners:
 

Maximum of $500 if they earn less than $10,000 annually

       

Maximum of $3,000 if they earn between $10,00 and $20,000 annually

       

Six times the monthly income if they earn in excess of $20,000 annually
These limits do not apply to banks.
Where size does not make a difference
Government regulations specify some conditions across the board.
Fees and penalties
These are the maximum fees that any licensed money lender can charge a customer.
       

Application fees – Administrative fees are capped at 10% of the loan principal

       

Loan interest – This is set at a maximum of 4%

per month

       

Late payment interest – This is set at a maximum of 4% on the

amount due that month

       

Late payment fees – The combined value cannot exceed $60

per month

, regardless of the amount due

       

Total amount repaid – This cannot exceed twice the amount loaned, inclusive of all penalties
Note that these are the maximum fees and charges. Established money lenders will be more lenient and they also regularly offer better rates and terms to repeat customers.
Documents required
The government requires that all money lenders abide by strict personal identity and security standards. These regulations are in place to prevent fraud, such as when criminals use identity fraud to obtain loans in their victims' names.
Before you visit a licensed moneylender, ensure that you have proof of identity and proof of address documents. This includes:
       

NRIC (FIN card and/or passport for foreigners)

       

ATM card and/or bank account details

       

Proof of income (salary slips, bank statements, etc.)
Note that the lender is not allowed to keep these documents. They may make copies for administrative purposes but are required to return the original documents to you.
Finding the best money lender is not always easy. CompareSing simplifies the process by letting you compare big and small lenders in one place at the same time. Just use the online form on our site and get the inside track immediately.