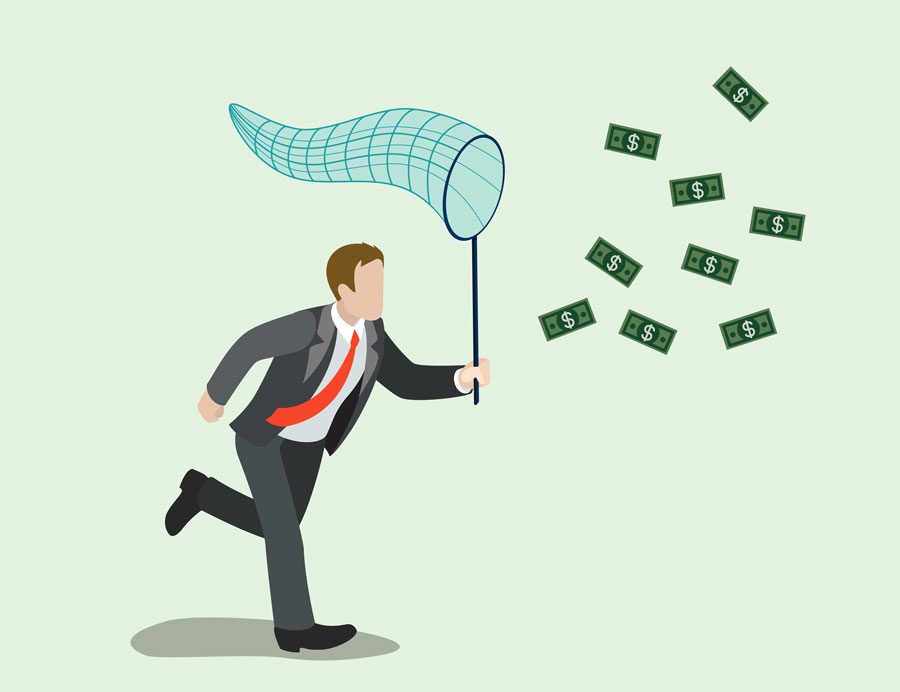 6 ways to differentiate a Loanshark from Licensed moneylender
At some point in your life, you may face a situation where you need urgent cash or a fast loan. During such circumstances, you may resort to taking a loan from a moneylender instead of a bank due to various reasons.
The great thing about taking a private loan is that Singapore has legalised moneylending. This means that licensed moneylenders here have specific rules to follow if they want to continue to be in business. This also helps to protect borrowers against unlawful lenders who charge exorbitant interest rates and who could cause unnecessary trauma while collecting debts.
It is thus extremely important for borrowers to know the difference between a licensed lender and a loanshark so that they do not get scammed and put themselves in danger. Here are 6 ways you can tell a legitimate moneylender from an illegal one:
1.    Licensed Moneylenders are registered with the government
A really quick and simple way to check if the moneylender you are dealing with is a legal one is to check the government listing for registered moneylenders. You can easily access the link here.
2.    Loansharks do not operate in a physical office
Most borrowers are very savvy consumers, doing their research online and perhaps trusting enough to give their particulars to a website for the moneylenders to contact them. However, this can put you in danger for identity theft and other scams because you can't tell who is on the other end receiving such confidential information.
Most importantly, loansharks can put up a website that imitates one by a legal moneylender. Therefore, you may want to physically go to the office location of the lender if you are serious about getting your loan. If not, you can always go through our platform to find one that is legitimate.
All licensed moneylender must also have a landline and it must be submitted to the Registry of Moneylender for approval. On the other hand, loansharks may instead use a mobile number as a contact on the website.
3.    Your loan amount will be limited
A tell-tale sign that you are dealing with a loanshark is a promise of lending you "unlimited funds". However, we all know that this can't be true. All licensed moneylenders are required to set their maximum loan amounts based on your personal income level.
4.    You will need to sign an official contract
A loan agreement is only legal and binding if there is a contract signed by both parties. The contract will clearly state the following information:
Interest rate
Loan tenor
All types of fees charged
Repayment options
Instead of a proper contract, they may ask you to submit your Singpass to them(which you shouldn't!) or take a selfie with your ID, giving you the reasons that this is the way for them to verify your identity. Remember, your loan should only be valid with a proper contract.
5.    All fees and maximum interest rates are standardised
Currently, the maximum interest rate moneylenders can charge is 4% per month. This cap applies regardless of the borrower's income and whether the loan is an unsecured or secured one.
A late interest can only be charged on an amount that is repaid late. To illustrate, if Andy takes a loan of $10,000, and fails to pay for the first instalment of $2,000, the moneylender may charge the late interest only on the $2,000 but not on the remaining $8,000 as it is not due yet.
A maximum interest rate of 4% interest rate per month works out to a maximum of 48% per annum. The limit on processing fee is 10%.
6.    They can only charge 3 types of fees
Loansharks can come up with many creative ways to layer on the fees borrowers are liable for, but not for legal moneylenders. These fees include 1) late payment fee, 2) upfront service fee, and 3) legal fee. Note that these are extra fees on top of interest rates.
A late payment fee is applicable when the loan is in default. The legal amount does not go more than $60 per month, which adds to the late interest fee at a maximum of 4%.
There is also an upfront service fee that licensed moneylenders charge – this fee should not be over 10 percent of the loan's value. Lastly, they may be able to claim legal fees if there is a successful claim for the recovery of the loan.
In summary, the total charges imposed by a moneylender on any loan, consisting of interest, late interest, upfront administrative and late fee cannot exceed an amount equivalent to the principal of the loan.
Borrowing from a loanshark knowingly or unknowingly can have serious consequences. It is thus the responsibility of the borrower to ensure they are taking a loan from a legitimate lender. To be sure, make use of our comparison tool to help you find a licensed lender.
7.    They will always have a proper bank account number
All licensed moneylenders will have a fixed account number for you to transfer your money to when you repay. If this keep changing, there is a likelihood that your lender is not legal.