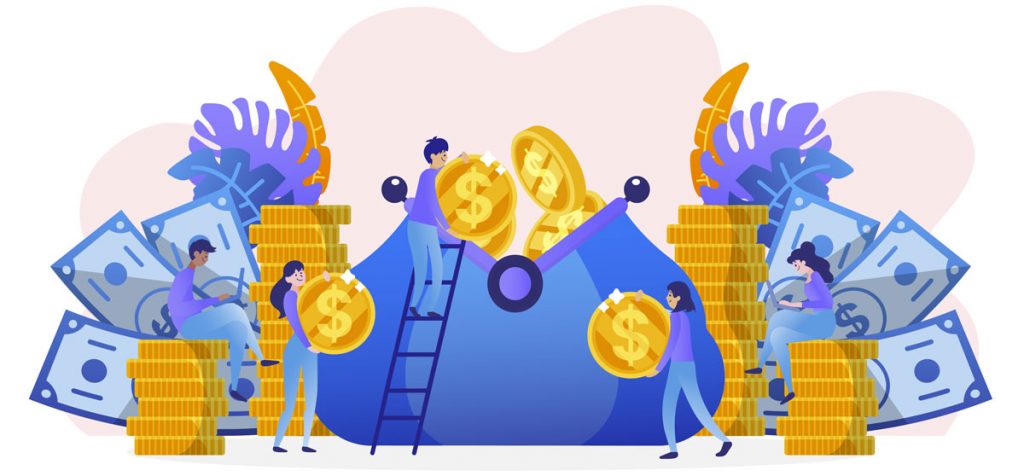 What Are Personal Loans?
A personal loan is a money you borrow from a bank, a
licensed money lender
, or any other financial institution in Singapore. This personal loan is then paid back in set monthly repayments, otherwise known as instalments, over the loan period. A personal loan is an example of a term loan. The payment duration for a personal loan from a licensed money lender is typically between 3-12 months while that for a personal loan from the bank is usually between 1-5 years, although some banks do offer loan tenures of up to 7 years. Unlike other traditional loans which are backed by collateral, such as a home loan or car loan, a personal loan is usually unsecured.
What Are Unsecured Loans?
Unsecured loans generally refer to loans issued and supported only by the borrower's creditworthiness, without any collateral such as a car or a house. Singapore's financial lenders make their decision to lend based on a variety of factors including
debt-to-income ratio
, credit score, and credit report. Although there are direct lenders in Singapore who take a gamble on you even if you do not meet the criteria for an unsecured personal or business loan (for instance, if you have a bad credit score), others opt to give you a secured or co-signed personal loan instead.
Are There Monthly Repayment Loan Money Lenders In Singapore?
Yes, there are. Monthly repayment loans are loans where borrowers are required to make monthly repayments throughout their
loan tenure
. Monthly repayment loans are offered by banks and licensed money lenders in Singapore. While most borrowers look for monthly repayment loans, it doesn't mean monthly repayment loans are the only types of loans that exist. Some licensed money lenders extend weekly or bi-weekly loans to borrowers. If you are looking to get a monthly repayment personal loan from a money lender in Singapore, you stand a good chance by approaching a personal loan licensed money lender or a traditional bank. But of course, your money lender would still expect you to make monthly repayments, just like any other types of loans (e.g. study loan, renovation loan, medical loan, vacation loan, private hire grab car loan, etc). Money lender monthly repayments are non-negotiable. Just so you know,
private money lenders
are more flexible and hence more willing to engage with borrowers with more unconventional needs (e.g. those who want to borrow less than $1,000 or those with poor credit records).
What Can You Use A Personal Loan For?
There are no restrictions as to how you can spend the money you obtain from a
secured or unsecured personal loan
. You can use the loan for emergencies such as surgery or pay for a vacation abroad. Personal loans are one of the best ways to boost your spending power in the short term.
How Much Can You Borrow For A Personal Loan In Singapore?
Borrowing from a private money lender (i.e. licensed money lender)
You may borrow any amount if you are taking out a secured loan from a private money lender in Singapore. For unsecured loans, however, you may borrow up to 6X your monthly income, depending on your monthly income, credit records, and existing credit facilities with other licensed money lenders. Here's a quick look at how much you can borrow:
| | | |
| --- | --- | --- |
| Borrower's annual income | Singaporeans and PRs | Foreigners residing in Singapore |
| Less than $10,000 | $3,000 | $500 |
| At least $10,000 and less than $20,000 | $3,000 | $3,000 |
| At least $20,000 | 6X monthly income | 6X monthly income |
Borrowing from a bank
While all banks in Singapore offer
personal loans
to eligible Singaporeans and PRs, the same cannot be said for foreigners residing in Singapore. Most banks offer personal loans to eligible Singaporeans and PRs if they have a minimum annual income of at least $20,000 or $30,000, depending on the bank. For banks that offer
foreigner loans
, the income requirements are typically much higher than those that Singaporeans and PRs have to meet — usually upwards of $40,000. What about the maximum loan amount? Well, the major banks in Singapore like DBS, OCBC, and HSBC let you borrow up to 4X your monthly income if you make less than $120,000 annually. For those who earn at least or more than $120,000 annually, depending on the bank you're borrowing for, the maximum loan amount can go up to 6X or even 10X your monthly income.
Getting A Personal Loan With The Lowest Interest In Singapore
As the financial hub of Southeast Asia, there are numerous money lenders available for you to choose from. This freedom of choice is a blessing because you can keep searching until you find a lender with
low interest
, among other terms that are comfortable for you. When taking out a personal loan in Singapore from a money lender, it is always best to consult different lenders—such as licensed money lenders and banks— and compare their rates before settling on an offer. After all, your loan eligibility plays a huge part in where you can get your loan from. In general, loans with lower interest rates are the least expensive, so be sure to make a comparison between lenders across Singapore and take the lowest you can get. Remember to also consider things like processing fees or administrative fees to get a clearer picture. For bank loans, pay attention to the effective interest rate; don't just look at the advertised interest rate. For money lender loans, the interest rate that you see is the effective interest rate that you pay.
Need Help? Consult Our Team
Not everyone can qualify for bank loans. If you need to get a loan from a
reliable licensed money lender in Singapore
,
CompareSing
can help. There's no need to move mountains — all you have to do is
fill out the online form
and wait for loan quotes from the top legal money lenders we work with. Easy peasy.