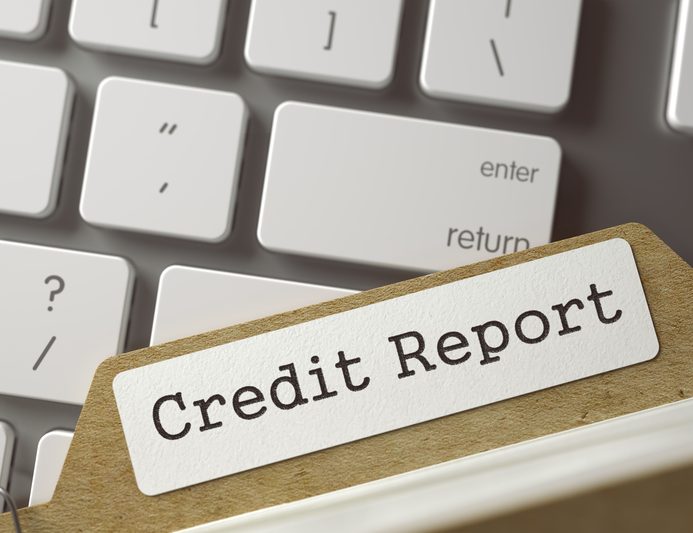 Free Credit Report Singapore: How to get it?
A credit report is always handy to have. Should you need a personal loan, lenders might check your credit report to gauge your creditworthiness. In turn, this helps lenders make faster and less biased decisions about whether they'd like to lend you money or not. If you're looking for instant cash loans, having a credit report might help you get access to the money that you need sooner.
And beyond just loans, your credit report might be used in many other stages of your life. For instance, it may be used to decide whether you can rent a house, get certain insurance plans, and in some companies, assess whether you're eligible for a job opportunity.
While some institutions require that you make payment for your credit report, there are also ways that you can get a free credit report Singapore.
Before we tell you how, let's take a quick look at what a free credit report involves.
Firstly, what is a free credit report Singapore?
A free credit report is a document that assesses your credit payment history, compiled from a variety of credit providers. Essentially, it contains your credit score that shows how well you've been repaying your credit card bills and debts.
It's often understood that maintaining a good credit score is important when you need to take a loan. But does it matter when you don't want a loan?
What would I need a credit report for?
Banks and other institutions use your credit report to understand how reliable you are, especially when it comes to repaying debt. Then, they will decide if they should lend you money or not. If you want to get the best loans for your circumstances, a good credit report might make all the difference.
Some examples of when you'll need a credit report are when you're applying for major life purchases, like for a home loan from a bank, or an HDB loan.
It also applies when you're taking up other forms of credit, like a credit card application.
Employers might also conduct pre-employment checks with Credit Bureau Singapore (CBS), and this may influence their decision to hire you.
What exactly is on it?
A credit report contains your name and addresses, amongst other personal details such as your nationality and date of birth.
It also contains the date of your earliest known credit, the number of accounts you have, and how many report enquiries have been made for you previously. Your credit limit and the number of accounts you have will also be reflected on your free credit report Singapore.
If you've ever filed for bankruptcy, your bankruptcy proceedings will also be reflected.
How to read my credit report?
Within the account status history section of your credit report, you'll see all the credit facilities you own and your repayment behaviour within the last 12 months.
There is also a section that shows all the enquiries lenders have made, and their responses to the loan applications by you.
You will also see your bureau score by CBS and your risk grade. This score will indicate your probability to default on payments. As a rule of thumb, a higher score means you've got a lower likelihood of defaulting on payments.
This is also the same score that's known as a credit score.
What is a credit score?
A credit score is a number that represents your level of risk based on your lending and repayment history, at a point in time.
How to check credit score in Singapore?
You can check your credit score by applying for a free credit report Singapore.
How many copies are you entitled to?
Generally, you're entitled to one copy of your credit score. But because this is an online credit file, you can keep the file for your reference and use it as you need.
How is it calculated?
Your credit score in your credit report is calculated based on an algorithm that uses information in your currently available credit data. This is a fluid number that can change from time to time, depending on your credit data.
Tips on how to improve your credit score
One of the easiest ways to improve your credit score is to pay your bills on time, all the time. Keeping at least one credit card active can also help build your credit score, although you should make sure you don't apply for numerous credit cards or loan facilities within a short period of time.
How do you get a free credit report?
You can get a free credit report from CBS within 30 days of applying for a credit card or loan facility with any CBS member. Most major banks are CBS members.
If you've just applied for a new credit card, make use of the opportunity to get your free credit report. When you get a letter of approval or rejection from your application, there will be instructions on how to get your free credit report from CBS.
Otherwise, you can get a credit report by purchasing one directly from CBS. This will cost you $6.42, which you can pay for by Visa, Mastercard, or eNETS.
Get a free credit report Singapore and know what to expect for your next personal loan
Getting a credit report can help find the best loans for your needs. It will also help you manage expectations, and know where you stand in the eyes of lenders. This can be very helpful especially if you're in need of instant cash loans.
If you're looking for a loan that fits you just right, use CompareSing today to find and compare loans. You can get contacted by a licensed moneylender in Singapore in as little as 10 minutes!