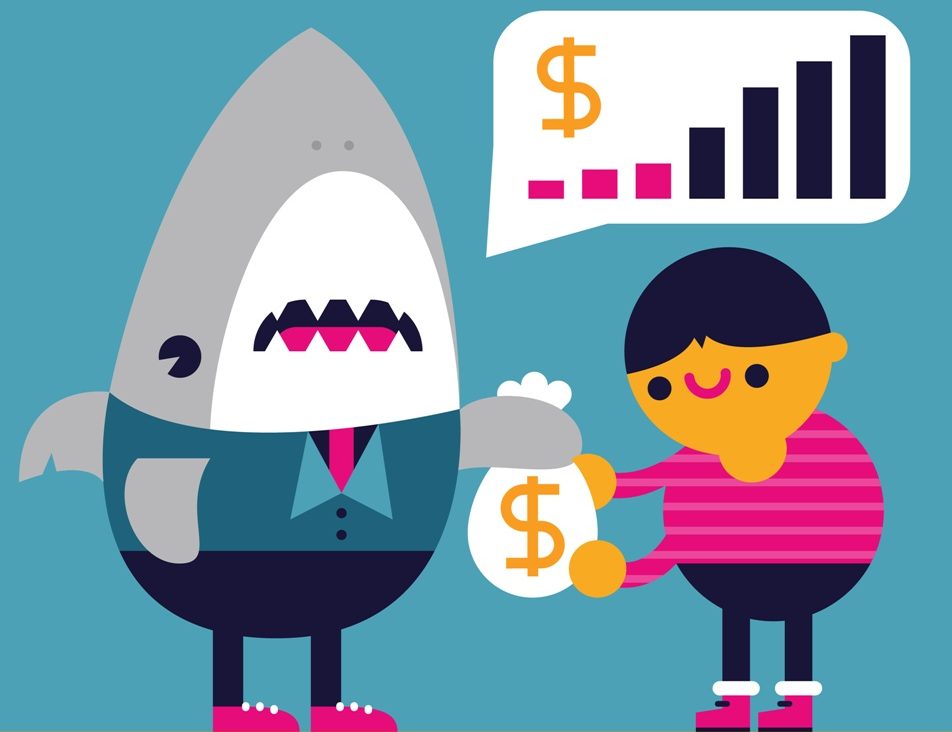 Loan Shark Singapore: Can a legal moneylender compete with them?
Splashes of red paint across someone's front door. Obscene messages smeared on walls or across a vehicle. Threats, intimidation and acts of extreme violence. These are not fictitious scenarios but real incidents of Singapore loan shark harassment reported in the news, even recently. Welcome to the world of loan sharks in Singapore.
Loan sharks, known colloquially as Ah Long in Singapore, are illegal money lenders. They were a much bigger problem about a decade ago before the government enacted the Moneylenders Act in 2008. Since then, their activities have been suppressed but, unfortunately, not completely eliminated.
The Ministry of Law's Registry of Licensed Moneylenders lists all companies authorised to engage in money lending practices within Singapore. Any individual or company not listed in the linked document that lends money with the intention of receiving a higher sum in return is considered a loan shark in the eyes of the law.
This is because they are not regulated by the provisions against unfair practices and limitations on interest rates designed to protect consumers from exploitation. A licensed lender on the list that contravenes the set guidelines may be delisted and prosecuted as well.
Together, the combination of government regulations and consumer awareness have largely strangled the loan shark industry. Borrowers find that legal money lenders offer better terms, a wider range of services, more professionalism and courteous conduct, all within a comprehensive legal framework. The appeal of illegal lenders is just not there anymore.
Why do people turn to loan sharks?
Despite the decline in the number of people turning to loan sharks, it continues to raise its ugly head, particularly in less wealthy regions of Singapore. There are several reasons for this:
What are the differences between licensed money lenders in Singapore and loan sharks?
It is relatively easy to tell apart licensed and unlicensed money lenders.
These are the typical characteristics of a licensed money lender:
These are the typical characteristics of a loan shark/ illegal moneylender:
Why should you take a loan from a licensed money lender instead of a loan shark in Singapore?
If you are still considering taking a loan from a loan shark in Singapore, remember that borrowing from legal lenders gives you these advantages:
Here's how to solve loan shark problems in Singapore and how to deal with loan sharks in Singapore:
If you are being harassed by loan sharks in Singapore, call the police immediately,
To avoid harassment by loan sharks, it may also be a good idea to install security cameras around your home and vehicle.
Also, try to avoid being alone when you leave your home and stick to brightly-lit areas with a lot of foot traffic.
However, if a licensed moneylender is employing illegal methods and unpleasant behaviour against you, this is what you should do:
Apply for a legal loan with a reliable licensed money lender
It is much safer to take a loan from a legal licensed moneylender. Also, why put up with potential loan shark harassment when licensed money lenders offer far superior terms and services?
At CompareSing, we offer reliable and trustworthy loan services as well as fast loan approval. If you are looking for a loan, apply now with us online.