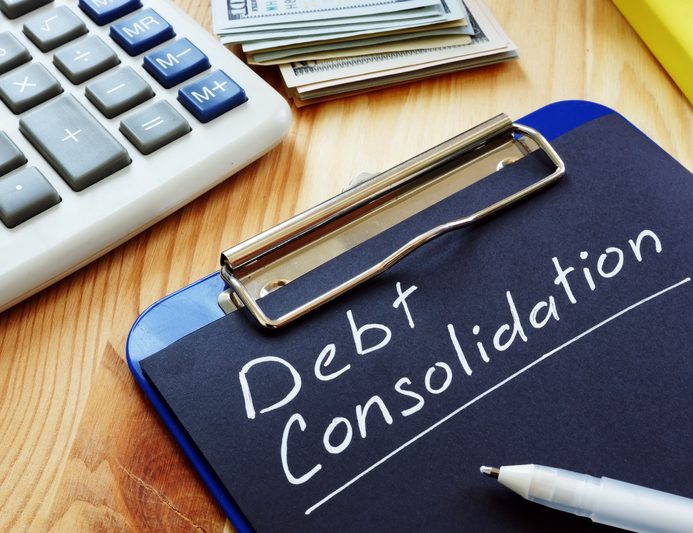 Money Lender Singapore: 3 Things To Know About Debt Consolidation
What is a debt consolidation loan and how does it work? Can I still lend money if I have multiple existing debts? Which money lender in Singapore offers the best debt consolidation plans and rates? If you find yourself asking these questions, you have come to the right place. In this article, we will share 3 things most people don't know about debt consolidation loans in Singapore.
How does a debt consolidation loan work?
A debt consolidation loan or plan (DCP) is a simple debt management scheme that allows you to combine your existing bills and loans into a single debt. A DCP was first announced by the Association of Banks in Singapore (ABS) in 2017, designed specifically to help Singaporeans and Permanent Residents who are struggling to pay off multiple debts.
A DCP can be used for unsecured loans such as credit cards, personal loans, and credit lines. This single debt can be used to pay off all your outstanding debts so you only need to focus on making a single repayment every month.
Consolidating all your loans can make up quite a shocking amount but the advantage to this is that you will be paying a lower interest rate compared to your credit card bills. Anyone struggling with multiple credit card bills can tell you that it is no joke as the interest rates can have a snowball effect if you fail to pay your bills in full each month.
Where can I apply for a debt consolidation loan?
Any legal money lender or major financial institutions such as banks in Singapore will be able to provide you with a debt consolidation loan depending on your needs. Their fees may vary so make sure you do your market research, compare, and find the best money lender that can provide you with a plan to meet your needs.
At CompareSing, you can get access to a wide network of the best licensed money lenders in Singapore. All you have to do is fill out the application form here on our website and let us know about your requirements. A recommended legal money lender will reach out to you shortly to discuss your various loan options.
What are the eligibility requirements to apply for a debt consolidation loan?
Generally, to be eligible for a DCP, you will need to meet the following requirements:
Be a Singapore Citizen or Permanent Resident
Have a minimum annual income of SGD 30,000
Provide your last 12 months' CPF statement
Have a good credit score
Bear in mind that the application criteria for other legal money lenders, banks, and financial institutions vary. For instance, banks may require you to have a higher annual income or a minimum borrow period, which may be unsuitable for people looking for a short-term solution. Banks may also subject you to longer approval and waiting time.
If you are urgently looking for a DCP, why not consider applying for one with a legal money lender in Singapore? If you meet the legal money lender's requirements, you must use the DCP wisely to pay off your existing loans and stay debt-free thereafter. Staying out of debt is not an easy feat. It takes time and discipline. If you manage to lend money from a legal money lender or any financial institution successfully, do make sure you stick to a budget to repay your debts.
Are you ready to find a debt consolidation loan from the best licensed money lender? Contact us at CompareSing today to get started.